For small to medium-sized businesses who want a customized, marketing strategy from SEO experts.
Together we'll make sure your ideal customers
find your website

and

book your services.
Ready to get started?
Fill out the form for a complimentary consult
Are you:
Struggling to get leads and visibility online?
Envying your competitor's Google or Bing rankings?

Overwhelmed by the behind-the-scenes work required to run a successful business?
We get it. As a small business ourselves, we understand how important it is for you to get online leads that convert to customers – without exhausting your resources.
This is where Orlando SEO services or search engine optimization comes in handy.
Simply put, SEO helps your ideal customers find your business. At its core: SEO is all about understanding how search engines decide what content to show their searchers, then using that knowledge to make certain content more likely to be chosen by the search engines.
Search engines rank your website based on things like:
Exceptional and educational content you provide your visitors
A focus keyword incorporated into your content
Headings, strategic placing of short-tail and long-tail keywords, alt text to your images, meta descriptions, and other factors galore…
SCRATCHING YOUR HEAD BECAUSE YOU'RE NOT SURE HOW TO GET STARTED?
SEO doesn't have to be complicated. Our team has experience helping dozens of small and medium-sized service-based companies increase their online exposure and convert their website visitors to loyal and loving clientele. Just take it from one of our clients below who left us this 5-star Google review.
Are you ready to increase your traffic to your website with Orlando SEO services?
JESSICA TERRY
I have been so pleased with Kaitlyn and her team! Honestly, if you're tired of doing the leg work to find a new marketing firm where promises are made and then you get bare minimum service after- CALL SOUTH STREET & CO.
For my company, we needed someone to take things off our plate, precisely what South Street did. Not only that but the quality of attention and focus on our account has never decreased.
Communication and response time is lightning fast, and they're flexible with our needs. They give me the nudges I need to keep content on track (which is something my busy schedule needs, and I very much appreciate.)
They're always thinking of topics and content that can improve our digital footprint; I genuinely look forward to our monthly meetings because they're as invested in our success as we are.
The promises and attention have 

never waivered since our first meeting

, and that is almost unheard of when it comes to marketing firms!
If you want the dedication of an in-house marketing team with the savvy and knowhow of a firm- call Kaitlyn at South Street & Co.
HERE'S WHAT YOU GET WHEN WORKING WITH US:
A dedicated team who considers your success our success.
Exceptional keyword researchto lay out the foundation for your content marketing strategy.
A monthly report and 1-hour monthly meetingto let you know what we're working on. We'll update you with what's going well or if we need to change your marketing strategies.
Creative content ideas that will help you stand out from your competitors and ensure your content is helping your search engine rankings.
High-quality research that builds trust with your current and future customers.
Frequent communication so you know what we're up to when it comes to your SEO.
We strive to bring the best to our clients and take pride in the committed service we provide. Your success is our success, and we'll never sacrifice long-term relationships for short-term gain.
Ready to Increase Your Website's Visibility?
THEODORA KELLY OF TILE IT UP & MORE, LLC
Tile It Up & More, LLC was in search of a marketing agency that really understood the needs of a small business. South Street & Co. was recommended to us, and we could not be happier with the service Kaitlyn and her company have provided.
We originally approached South Street & Co. looking for SEO services to increase our online presence, and were blown away with Kaitlyn's professionalism and expertise!
Not only did she meet all deadlines and cover everything we discussed, she also brought issues to our attention long before we knew anything was awry. That's when we knew that ALL of our online needs were best fit in her hands! We would definitely recommend South Street & Co. to any small business looking for a marketing solution.
We're a good fit if...
You're a small to medium-sized businessthat knows the power of SEO, but your internal marketing department has an entry-level to medium-level knowledge of SEO.
You're a small business that doesn't have a marketing department, but you know you need to be on the first page of Google for better results.
Here at South Street & Co., we bring the Orlando SEO services your company needs to gain customers and create lasting relationships with them.
We're not a good fit if...
You want instant results. SEO takes time.
On average you can expect to see results in 4-6 months, but it could take more or less time depending on your industry and niche. In today's text message, DM, Amazon Prime 2-day delivery world, it's really hard to wait for something. But SEO requires time and patience. The best part though – the waiting is worth it. Good things truly come to those who can wait…
You don't have a realistic budget.Time is money, and since it can take time for SEO to kick in, you'll need to take this into account when you're preparing your budget. While the investment starts at a 4-figure price, the numbers will depend on your goals.
You want to micromanage. We take the time to understand your needs and goals. And we're dedicated to keeping you in-the-loop, but we also want to stay on track and not deviate from the important things. If you're not open to following our customized strategy for your business, we won't be a good fit.
Ready to Increase Your Online Visibility to Your Ideal Clients?
FEATURES & AWARDS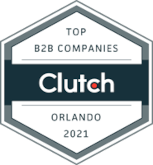 Rave Reviews
Ron Hendrickson
The ones who work with you through troublesome times are the ones you keep. Kaitlyn and the South Street & Co. team took a complete mess of a development project and made a shining star of a web presence for us.
As our digital media presence grows, we will continue working with South Street because of their commitment to doing it right and creating lasting value. They took a very bad situation from our previous developer and did amazing things.
Now we look forward to thriving with them! So confident we are in their abilities, we include South Street & Co. as part of our product offering to help our valued clients grow their business.
April Cox
I came to South Street & Co. when I was struggling to manage the minutia of my business and keep a full time 9-5 job. They were indispensable to me when I just didn't have the time to do the simple things like my monthly newsletter and simple website edits.
Now that I've left the corporate world and focus solely on my business, they've helped me do a complete overhaul and rebrand of my website and newsletter. We've also made significant strides in our SEO rankings due to their strategic guidance.
My account manager, Maddie, is extremely responsive and always available for questions. She'll also tell me when one of my ideas isn't the best but more importantly- explain why. Their weekly emails and social posts are also very informative. Highly recommend!
Patricia Garner
My office is very happy to work with South Street & Company. They helped us update our website and we are getting many new clients directly from that website. Highly recommended!
Ready for your ideal clients to find your website?
HERE'S WHAT WORKING WITH US LOOKS LIKE:
1.
CONNECT
Schedule an initial 30-minute call with us here. We'll get to know you, your company, your market, and what your greatest needs are.
2.
CONSULT
After a couple of days, we'll meet via phone call for 30-45 minutes to go over more in-depth questions about the items we went through in our initial call.
3.
PROPOSAL
We'll then have a proposal meeting where we'll run through the specific strategies we recommend for you and what we at South Street and Co. can help you with.
4.
KICK-OFF
Once you complete the paperwork and sign-up to work with us, we'll have our kick-off meeting! Kaitlyn and 2 other team members will walk you through some in-depth questions and also answer any questions you have that we didn't cover during the initial meetings.
5.
MONTHLY MEETINGS
We'll set up internal meetings with our team and also meetings with your team. You'll get to talk 1:1 with our team members so you can ask detailed questions about the whole process. You'll receive a monthly report, and we'll schedule our monthly meeting to go over what's working behind the scenes of Orlando SEO services.
READY TO WORK WITH OUR EXPERT SEO STRATEGISTS TO INCREASE YOUR WEBSITE TRAFFIC?
Sarah Jacobs
Our website was a disaster and South Street & Co. came highly recommended to us. Our new website is amazing and has helped bring in new clients. Kaitlyn and Maddie are quick to respond to any questions and are a real pleasure to work with. Working with South Street & Co. was the best decision my law firm could have made!