Google Business Profile Management
Helping you increase your organic reach strategically.
These services are absolutely essential to any local marketing strategy, this service is for small to medium-sized businesses that want to unlock the benefits that an optimized Google Business Profile has to offer.
Ready to get started?
Fill out the form for a complimentary consult
Are you:
Not sure where to begin with your Google Business Profile?

Want more traffic to your business and better search engine rankings?

Need some help keeping up with posts and customer interactions?

Want to improve your online presence when someone Googles your business?
A Google My Business page helps bring in customers who find your business on Google search or Google Maps. The account itself is free of charge, but to truly take advantage of this tool, you need to invest time and energy.
This is where Google Business Profile management comes in.
Your Google Business Profile is the first thing that searchers see when looking for businesses like yours on Google. When your profile isn't fully optimized, you're missing out on the opportunity to rank higher on Google search results and the ability to share the information and attributes that potential customers are looking for.
The first three listings in a Google search get 60% of the clicks, so optimization and Google Business Profile management are critical to your visibility.
A Google Business Profile allows you to:
Add information like operating hours, your phone number, and a physical address.

Share your logo, a cover image, photos, and special offers

Feature your products or services.

Add attributes like women-led or LGBTQ+ friendly, so people can learn more about your business.

Interact and connect with customers by sharing posts, direct messaging, responding to reviews, and more.

Discover what keywords people are using to find your business.

Get data on calls, reviews, bookings, and more to learn how your customers connect with you.
Checking your calendar because you're not sure how you'll have time for all of this?
Running a Google Business Profile doesn't have to be complicated, there's an easy solution. Our team has experience helping dozens of small and medium-sized service-based companies bring in new customers by optimizing, managing, and monitoring their Google Business Profiles on an ongoing basis. Just take it from one of our clients below who left us this 5-star Google review.
If you're looking for a social media company that knows how to get you noticed, I would highly recommend South Street & Company.
They took the time necessary to learn about our industry and designed a marketing approach that has produced measurable results.
You can expect great customer service and consistent communication that's easy to understand.
Are you ready to increase your visibility on Google?
HERE'S WHAT YOU GET WHEN WORKING WITH US:
A dedicated team who works with you towards your goals.
Creative Google Business Profile posts that help your business stand out and allow your clients and customers to learn more about what you have to offer.
A monthly report to let you know what we're working on. We'll update you on what's going well or whether we need to change your strategies.
Personalized responses to reviews left by your clients and customers, building relationships and increasing engagement. Did you know that 84% of people trust online reviews as much as their friends?
Listing optimization to increase your visibility.
Frequent communication so you know what we're up to when it comes to your Google Business Profile.
We strive to bring the best to our clients and take pride in the committed Google Business Profile management service we provide. Your success is our success, and we'll never sacrifice long-term relationships for short-term gain.
The South Street Marketing team was very helpful supporting me in the launch of my new small business.
When I began talking with them, I had little idea of what I wanted in terms of my logo and corresponding branding materials.
The South Street team was very patient with me and provided great recommendations that helped me tremendously.
We're a good fit if...
You're a small to medium-sized business that knows the effectiveness of an optimized Google Business Profile, but don't have the time or capacity to manage one yourself.
You're a small business that wants to have an edge over the competition, but you're a beginner to Google Business and you know that working with experts will give you the boost you need.
When working with South Street & Co., you will get the Google Business Profile management necessary to increase your visibility and create loyal customers who will return to your business for years to come.
We're not a good fit if...
You're not ready to hand over the reins. We spend time with you to ensure that we understand your needs and goals. And while we are dedicated to keeping you updated, we also don't want to lose focus on achieving results for your business. If you're not open to following our customized Google My Business strategy, we won't be a good fit.
You're in a hurry. If you're starting your Google My Business page from scratch, it's going to take time to build the results you want. We'll work efficiently to set up your page, and then build the engagement and content needed to grow your Google presence. We're in it for the long haul, and we'll take you with us.
Are you ready for us to take care of your marketing needs?
FEATURES & AWARDS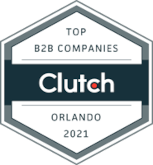 Kaitlyn is amazing. I have literally never met someone so organized and put together when it comes to marketing and vision for our team.
Thank you so much to Kaitlyn and South Street & Company for your priceless advice, guidance and work with our company. Can't wait to continue working together for years to come!
Our office has been working with South Street & Company for many years and we have nothing but great things to say.
They have helped us tremendously with our website and marketing goals and are always pushing us to keep improving. We highly recommend South Street & Company!
I came to South Street & Co. when I was struggling to manage the minutiae of my business and keep a full time 9-5 job. They were indispensable to me when I just didn't have the time to do the simple things like my monthly newsletter and simple website edits.
Now that I've left the corporate world and focus solely on my business, they've helped me do a complete overhaul and rebrand of my website and newsletter. We've also made significant strides in our SEO rankings due to their strategic guidance.
My account manager, Maddie, is extremely responsive and always available for questions. She'll also tell me when one of my ideas isn't the best but more importantly- explain why. Their weekly emails and social posts are also very informative. Highly recommended!
Ready for your ideal clients to find your business?
HERE'S WHAT WORKING WITH US LOOKS LIKE:
1.
CONNECT
Schedule an initial 30-minute call with us here. We'll get to know you, your company, your market, and what your greatest needs are.
2.
CONSULT
If needed, after a couple of days, we'll meet via phone call for 30-45 minutes to go over more in-depth questions about the items we went through in our initial call.
3.
PROPOSAL
We'll then have a proposal meeting where we'll run through the specific Google My Business management strategies we recommend for you and what we can help you with.
4.
KICK-OFF
Once you complete the paperwork and sign-up to work with us, we'll have our kick-off meeting! We'll walk you through some in-depth questions and also answer any questions you have that we didn't cover during the initial meetings.
5.
MONTHLY MEETINGS
We'll set up internal meetings with our team and meetings with your team. You'll get to talk 1:1 with our team members so we can ask detailed questions about your company. You'll receive a monthly report and we'll schedule our monthly meetings to go over what's working behind the scenes of your Google My Business plan.
Ready to work with our expert Google Business Profile management team?
Our website was a disaster and South Street & Co. came highly recommended to us. Our new website is amazing and has helped bring in new clients. Kaitlyn and Maddie are quick to respond to any questions and are a real pleasure to work with. Working with South Street & Co. was the best decision my law firm could have made!