PS: This post may contain affiliate links. If you click through my referral link, at no additional cost to you, I may earn a small commission if you make a purchase. Thank you for supporting South Street & Co. Read my disclosure policy.
Reading Time:
2
minutes
Whether you're ready or not, the world has gone digital. That means social media engagement and social media itself needs to be a huge part of branding your business.
Are you engaging with your followers? It's hard for a brand to thrive without social media engagement.
As a business, your future relies heavily on interacting with your followers. Engaging on social media will allow you to create deep relationships with your fans and not become another site to "unfollow."
Here are our 3 tips on the importance of social media engagement for your brand.

Form Relationships With Your Audience
Your business would be nothing without the support of your followers. Creating authentic engagement with your online customers allows them to see you're not a robot which will transform your brand.
Get to know who actually likes your posts, entertain your followers, or even answer the questions they have. The idea is to be more than a brand but to become a community.
Building Brand Loyalty
Businesses that consistently have active social media profiles are known to have more loyal customers. When you're engaging on social media by taking the time to provide information to your followers without asking for anything in return, then they'll be much more inclined to stick around.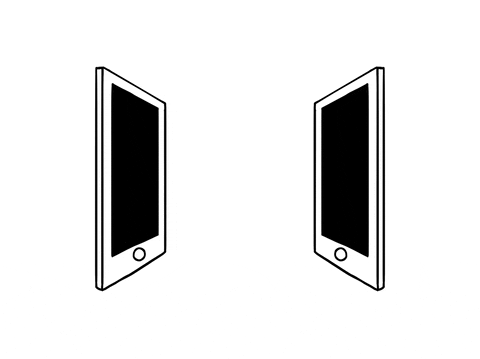 Gif courtesy: Boglio from Giphy 
People want to feel that your company values them and in a competitive market that can mean everything. Your customers will become loyal to your brand if you allow them to feel important. If your brand is in the hands of your followers, why not make an effort to engage with them?
Boost Your Site's SEO
Engaging on your social media is just another boost to your brand. The more you speak out to your followers about the products or services you provide, the better your SEO will be. Enhancing a site's SEO will allow more traffic to come through your business.
If you get your followers and clients involved on your social media platforms then they will become more inclined to speak positively about your company. Any way to improve the satisfaction of your customers will only benefit you in the long run so make sure you establish those reputable reviews.
After learning about our 3 tips to enhance your social media engagement, we would love to hear more about your company. Here at South Street & Co., we can help with Social Media Marketing, as well as SEO, or any digital marketing needs you have; contact us today!